Things you didn't know you could do with Bank of Colorado online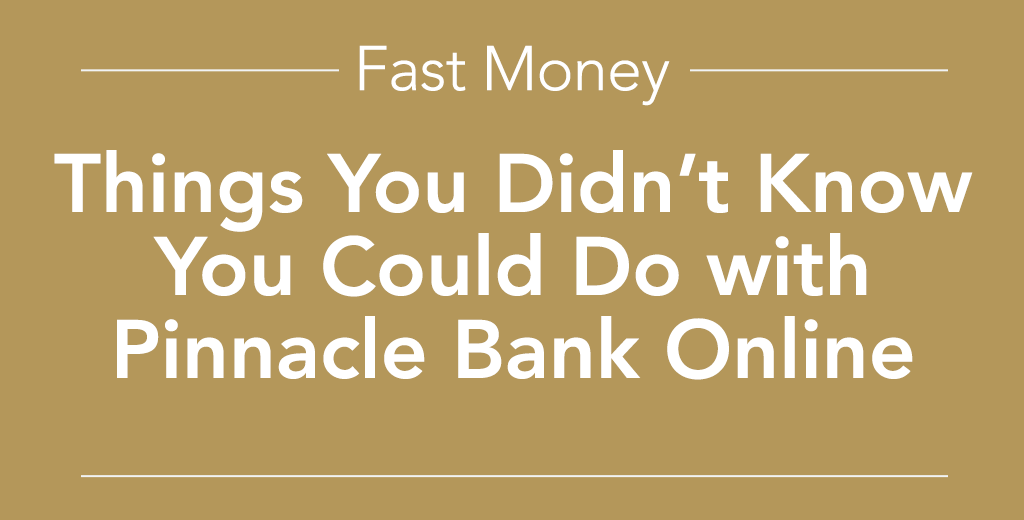 These days online banking is pretty standard. Most people know how to open an account, check their balances, transfer funds and even apply for a loan. But Bank of Colorado's online banking has some advanced features that can help you save time, save money and even keep your savings more secure.
Let's get automated
Bank of Colorado's online banking can do the hard work for you. You can transfer funds between Bank of Colorado accounts, and even accounts at other financial institutions. And with the ability to schedule recurring transfers, it's easy to set up savings deposits each month. When you make saving automatic, it's easier to stick to your goals. You can also set up automatic bill payments and automatic alerts that warn you of a low balance or suspicious activity.
PopMoney offers an easy way to make person-to-person payments to just about anyone from your phone or computer without having to visit the bank or ATM. All you need is their email and/or mobile phone number, no matter where they bank.
Bank on the go
We're always looking for more ways to help make banking easier and more convenient. Mobile Deposits, available through the Bank of Colorado app, allow you to deposit checks simply by snapping a picture from your phone.
One of the most powerful offerings is CardValet®, an app that provides maximum security and control by allowing you to define when, where and how your debit card gets used.
Learn More About Bank of Colorado's Online Banking
Visit www.bankofcolorado.com/personal-banking/education for videos, articles, advice and information about our online banking services.