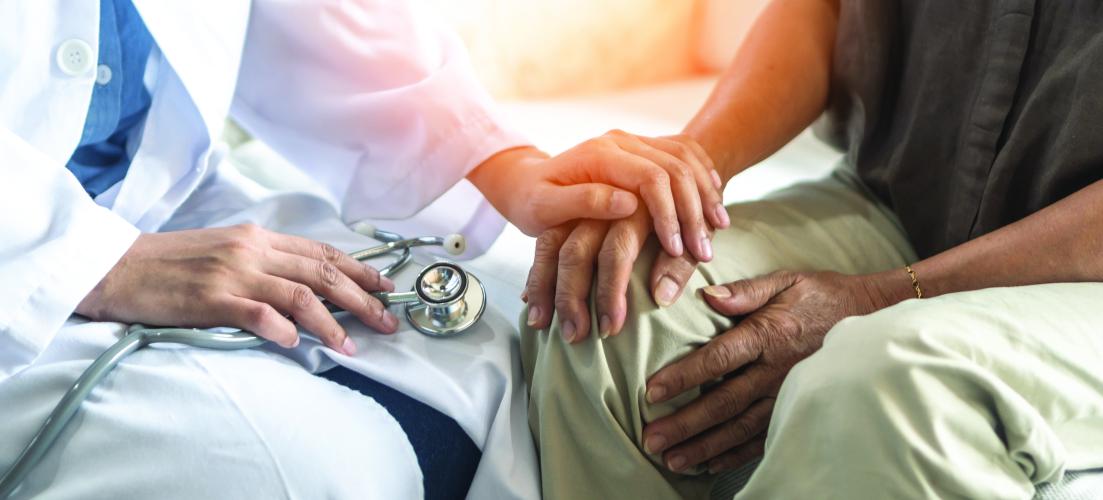 Health Savings Accounts
It's no secret that health care continues to get more complicated and more expensive.
If you're looking for more control over what you pay for health care and the services that you (or your family) actually use, a health savings account (HSA) might be a good place to direct your dollars. HSAs are used in combination with high deductible health plans,—heath insurance plans that carry a high deductible. One important benefit of an HSA is the tax break: you can make deposits with pre-tax dollars and any interest you earn is also tax-free. This can help your account grow quickly, but before opening an account you should check with a tax advisor.
HSAs go hand-in-hand with high deductible health plans (HDHP) because they allow you to spend pre-tax dollars on qualified medical expenses that your insurance doesn't cover.
Here's how it works: a HDHP generally has a lower monthly cost (premium) than traditional health insurance, but a higher deductible (money you pay before your health insurance policy kicks in). So you pay less for your insurance, but potentially more for your health care until you meet your deductible. To help meet those costs, many people with HDHPs direct the money they save in monthly premiums to a special bank account designed just for medical expenses—an HSA.
But there are other benefits to opening an HSA, too.
First off, unlike a flexible spending account (sometimes also called a cafeteria plan), all the money you set aside in an HSA is yours to keep. So anything you don't spend this year isn't lost. The money remains in your account year after year, where it can be invested, grow and then spent on future health care expenses.
As long as you spend the money and any earnings on qualified medical expenses (as defined by the IRS), you won't pay taxes on it.
Once your Bank of Colorado Health Savings Account reaches a balance of $1,000 or more, you will be eligible to invest a portion of your funds in an HSA Investment Account. Click here to learn more about the HSA Investment Account.
Is an HSA right for me?
To be eligible, you must have a high deductible health plan (HDHP) along with a valid social security number and a primary U.S. residence. You may not be covered by any other type of health plan, including Medicare, and you cannot be claimed on anyone's tax return as a dependent (except your spouse).
Contributions are made with pre-tax dollars, so your account grows tax-free. Each year the IRS sets new contribution limits.
2023 Single Plan Contribution Limits
Maximum Contribution
$3,850
Minimum Deductible
$1,500
Maximum Out-of-Pocket
$7,500
Catch-Up Contribution (55+)
Up to an additional $1,000. Maximum total $4,850/year
2023 Family Plan Contribution Limits
Maximum Contribution
$7,750
Minimum Deductible
$3,000
Maximum Out-of-Pocket
$15,000
Catch-Up Contribution (55+)
Up to an additional $1,000 for each spouse if ages are 55 or greater.
Fees and Access
Your HSA is free when you maintain a minimum balance of $1,000. Otherwise, there is a modest $5 maintenance fee each statement period. The service charge is waived for the first year. A $25 closing/transfer fee applies. There is a $5 monthly paper statement fee, electronic statements are free.
You can pay for your medical expenses using a Visa® debit card, writing a check, or by making an electronic transfer or cash withdrawal.
You can use this money for other kinds of expenses, but those withdrawals will be taxed.
Investment Calculator
All fields are required.
Please enter a value between 1 and 9,999,999.
Please enter a value between 0 and 8.
Please enter a value between 1 and 999,999,999.
Please enter a value between 1 and 99.
This calculator is to be used for estimation purposes only. Years to reach saving goals are based on interest compounded monthly. We are showing you your potential account balance based on the amount invested, selected interest rate and length of time you choose to grow your savings. Since it is up to customers to correctly input rates and terms the financial institution is not responsible for its accuracy and the results are not guaranteed. Rate changes weekly. Interest credited monthly. Average daily collected balance method used to calculate interest. For current rates, contact your local Pinnacle Bank today.
Online Chat
Chat with an online representative.
Start Chat
Contact Us
Use our secure form to contact us.
Contact Us