To Buy or Not to Buy? That is the question when considering your next home.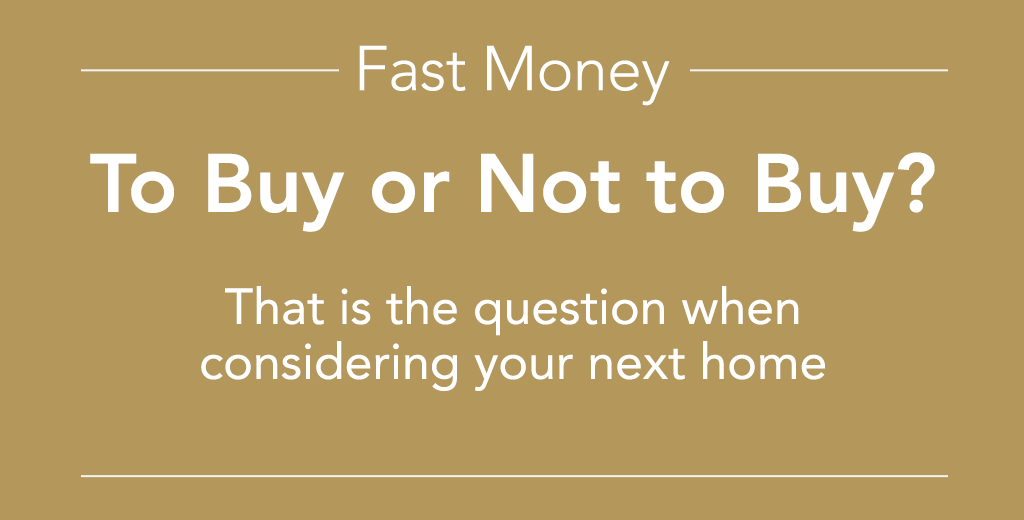 A home is often the largest investment most people will make, but there are risks associated with home ownership. So how do you know if now is the time to make the investment? Here are a few tips:
Pay off high-interest debt first
Credit cards and other debt can eat away at your monthly budget so consider reducing or eliminating debt before buying a home.
Plan to stay in your home long-term
The more time you plan to stay, the more likely your purchase is to pay off. Planning to spend at least 5 years in a home is a good place to start.
Figure out a monthly budget for your mortgage
It's advised to spend no more than 35% of your monthly income on your home*.
Figure out the real monthly cost of a home
A mortgage calculator is a good place to start. In addition to that cost, you need to add in utilities, insurance, taxes and maintenance.
Save enough for a down payment and emergencies
Saving for your down payment is important, but you also need to have enough money for three to six months of living expenses in the event of a job loss or emergency.
When You're Ready to Buy, We're Ready to Help
Once you have considered all these factors, you're likely to still have questions. That's where an experienced mortgage professional like the ones at Bank of Colorado can help you make the best decision for you and your family.
Visit Bank of Colorado's Online Mortgage Center to see interest rates and to Apply Online.
*Money Under 30, 2016