Major League Benefits
We're the official bank of the Colorado Rockies, and we want you to receive all the benefits that come with it!
Get the official Debit or Credit Card of the Colorado Rockies
As the Official Bank of the Colorado Rockies, we know that baseball brings out the best of our Colorado spirit. That's why we're proud to cheer for our Colorado Rockies. Bank of Colorado is the local, family-owned bank that's been serving our communities for over forty years. That means we have plenty of pride for the families and local businesses that make Colorado home.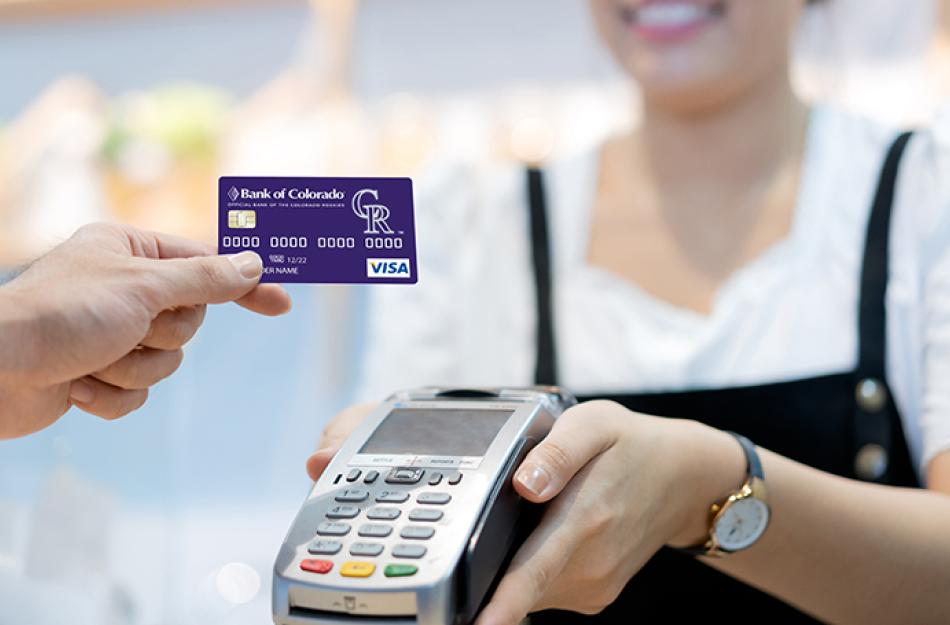 Official Rockies Debit Card, available with all personal checking accounts
Show your Rockies pride and score 10% OFF tickets and merchandise at the Rockies Dugout Store and box office ticket sales when you use our Official Colorado Rockies Debit or Credit cards.
Let's Get Started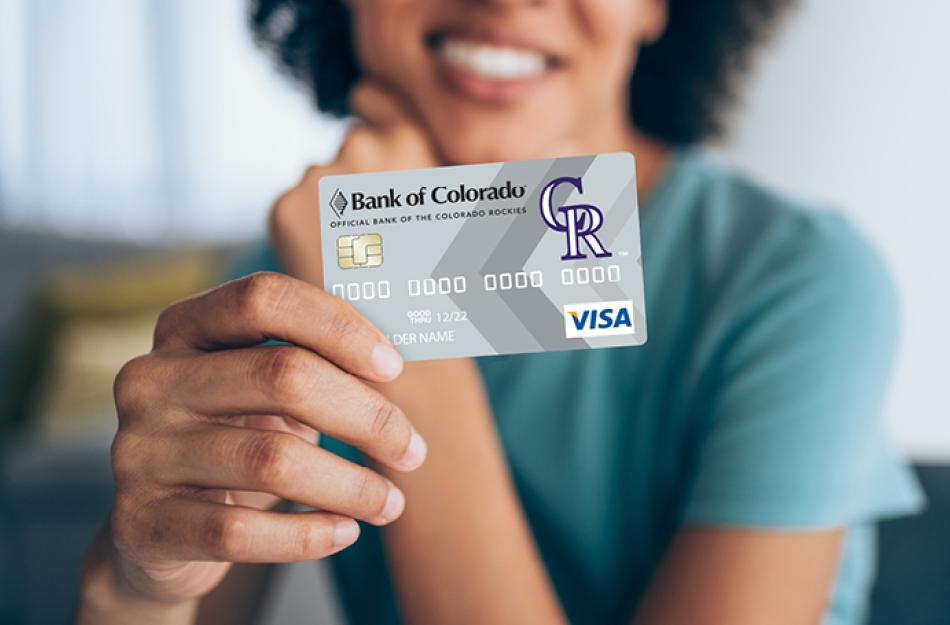 Enjoy the ballpark and beyond, with our Personal Visa Credit Cards
Enjoy the convenience of a Visa® Credit Card to buy a new baseball glove, order an Uber to the stadium or anything in between. Our credit cards are designed to make purchases big and small convenient and secure.
Apply Now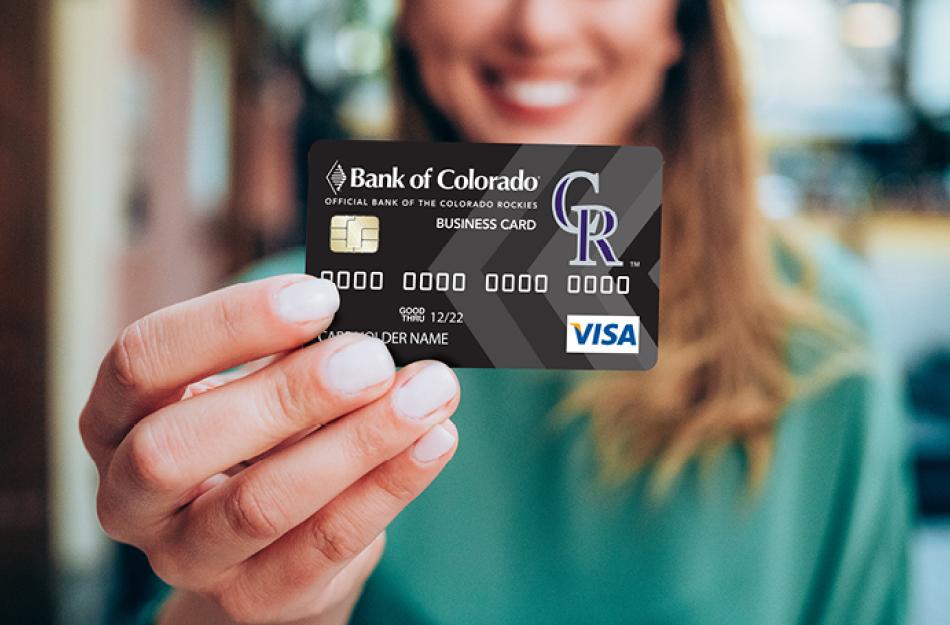 Add an MVP to your company's roster with our Business Visa Credit Cards
All the features your business needs, with added benefits. Industry leading control features and UChoose reward points!
Apply Now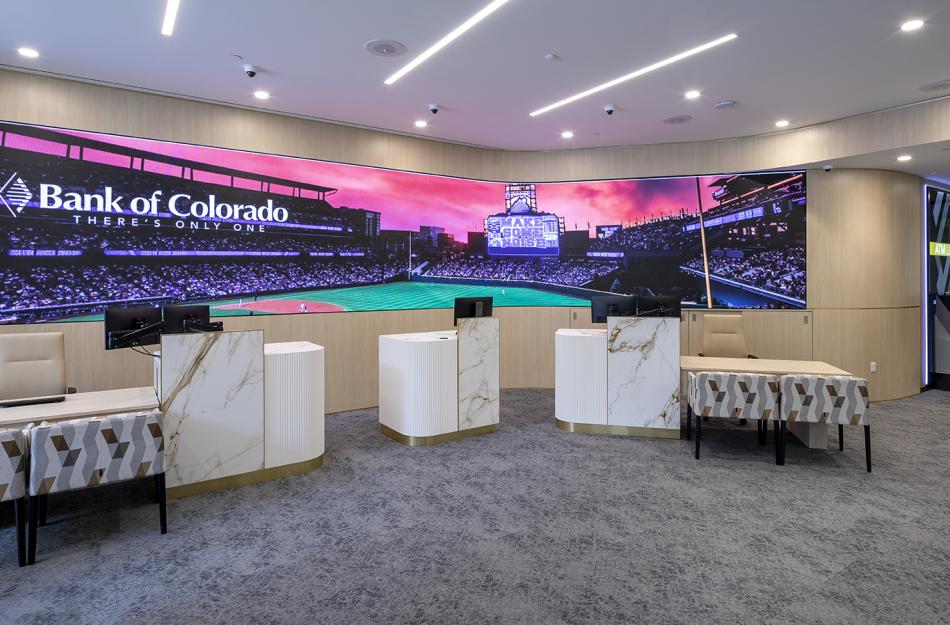 A Branch for the Big Leagues
With branches in over 36 communities across Colorado, we're never far from home, or home plate with our branch at McGregor Square, just steps away from Coors Field.

Bank of Colorado at McGregor Square
1601 19th St., STE 130
Denver, CO 80202
Must ask for Rockies debit card design, if opening an account at a branch. Must ask for merchandise discount at point of sale to get 10% off. Discount available only at Rockies Dugout Stores and Coors Field Box Office, not available online. Tickets subject to availability. Offer valid through 04/01/2024.